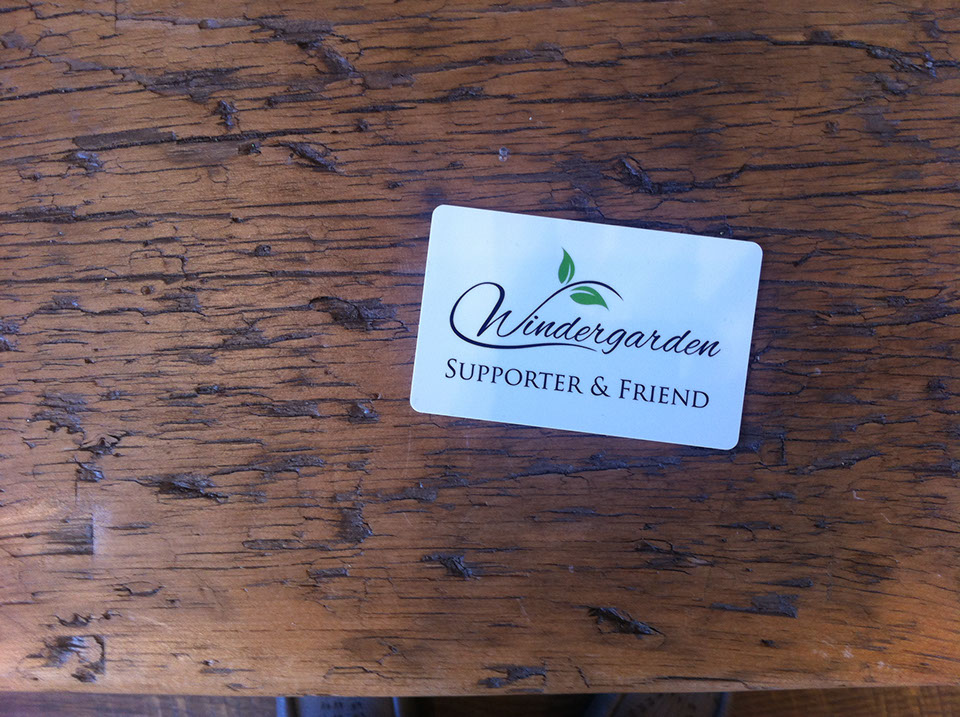 Windergarden Supporter & Friend Program
The Supporter & Friend Program is designed to reward those who choose to make Windergarden a choice destination for all their indoor and outdoor living needs. By joining our program and providing your email address, you will receive a personalized card that entitles you to a discount on most products we carry, informs you of upcoming sales and promotions, and gives you access to special exclusive events we host throughout the year.
Joining is free and easy. If you're already on our email list, you just need to let us know you'd like to claim your card on your next visit to the store. Otherwise, simply fill out one of our consent forms when you stop by the store and we'll get you set up on the spot.
NOTE ABOUT CONTRACTUAL OBLIGATIONS TO SUPPLIERS
Since we've opened our new store on Bloor Street, we have been approached by a number of suppliers about carrying new and exciting product lines at Windergarden. In exchange for being able to carry their items, occasionally, suppliers insist that we refrain from offering discounts on their products. Unfortunately, products from the following companies are excluded from being discounted under our Supporter & Friends Program:
Kate Spade
Vera Wang
Windergarden
2311 Bloor Street West
Toronto, ON M6S 1P1